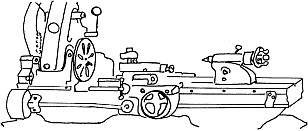 AUTHOR BIOGRAPHY  R.A. RAY WOOD
            Ray Wood was born in the U.K. but spent his childhood in South Africa. (His father Norman Ray Wood was a Cambridge educated engineer who taught at the University of Witwatersrand and his mother Doris a South African born registered nurse). The second of five children, Ray junior graduated from Pretoria Technical High School and served an apprenticeship as a millwright in ISCOR the state owned steelworks.
            On being granted a National Engineering Diploma he moved to Port Elizabeth in the Cape to teach Mathematics and Engineering Drawing at the Newton Park Technical High School and became involved with Veld and Vlei the African equivalent of Outward Bound.
            After two years of teaching he became disenchanted with the then Government's policy of Christian National Education and moved along the coast to the town of Knysna where he became a technical assistant in the Thesen family sawmill and boat building operations. He was working at this job when he passed an examination to gain an Engineers Certificate of Competency.
            Wood immigrated to Canada securing his first job at a Vancouver company manufacturing Hydraulic Steering systems for yachts and fishing vessels.  On the basis of patents awarded for his innovations his employers sold out to the US Corporation Teleflex and Wood moved from being local engineering manager to overseeing export of all the corporation's marine products.
            Leaving Teleflex in the 1980s Wood started a series of manufacturing companies exploiting international patents granted including Octopus marine automatic pilot systems and Rocky Mountain suspension systems. He took a year off work in 1992 to take an MBA at the University of Cape Town. At the present time (2016) he is a director of Roamerdrive Gear Corporation an overdrive manufacturer and Ocean Roamer Corporation a design company involved marketing, marine equipment design and mechanical consulting to the Canadian space industry.
            Ray's writing experience dates back to short stories and historical articles first published in Pretoria News when he was an apprentice to travel articles in the U.K. 4x4 press. In 2009 he collaborated with American cartoonist Tom Grogg to write the humorous book The Funniest 4x4 by Far.  Stalking Geraldine is his first novel and is based on real life experience of overland travel in older Land Rovers over twenty-five years on five continents.